Historic Sites Association
of Newfoundland and Labrador
Other Projects Involving
Darrell Markewitz
and the
Wareham Forge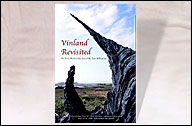 Vinland Revisited
Includes my paper :
' The Viking Encampment ... Presenting the Past'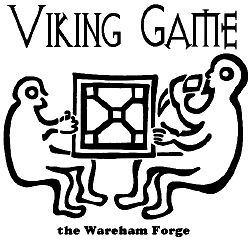 Viking Game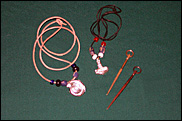 Viking Age Jewelry
...at the gift shops

" The Historic Sites Association of Newfoundland and Labrador is very pleased to announce the recent publication of

Westward Vikings - The Saga of L'Anse

aux Meadows

, by


Birgitta Linderoth Wallace

. The book was edited by Shannon Lewis Simpson, and the design was by Vis a Vis Graphics. This publication is 128 pages long, with an extensive bibliography, and full colour throughout. It is designed to give the general public and visitors to L'Anse aux Meadows a background on the site and its position in the Norse/Viking settlement of the North Atlantic in an accessible manner. The book contains many photographs and pictures, and has a soft cover. "

" Westward Vikings will be for sale at L'Anse aux Meadows next summer. It is available now at the Heritage Shops in St. John's, Newfoundland, or from the Historic Sites Association for $24.99 plus shipping and GST, if applicable. We do accept Visa and Mastercard. "


---