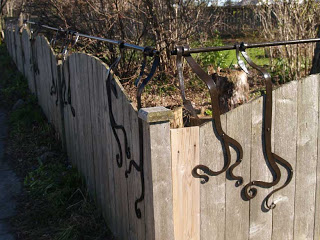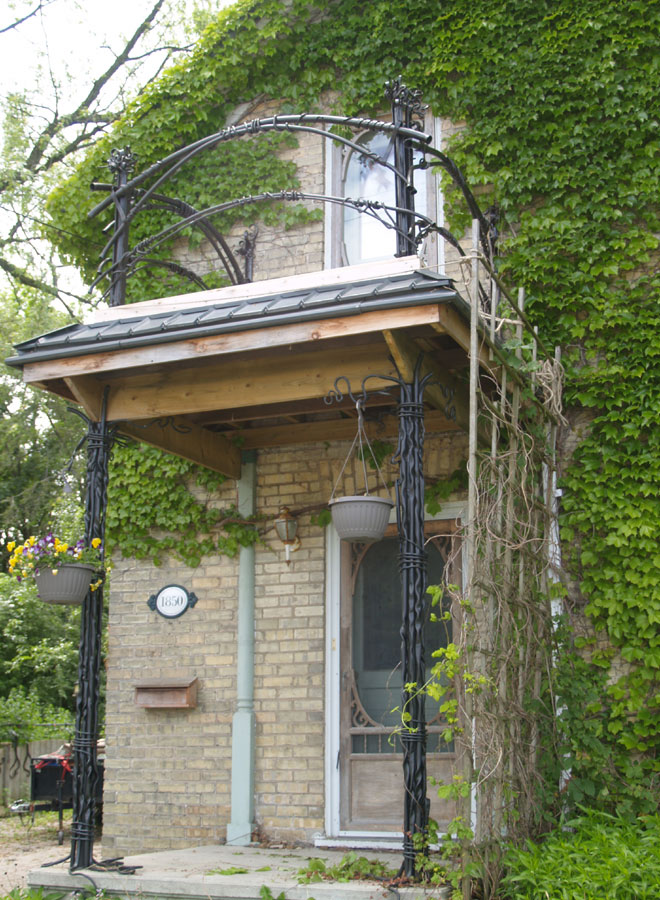 Peterson House - St Agatha, Ontario
'Organics'
Fence • Supports • Railing
2012 - 2013
This is a larger project, consisting of three individual commissions:
• The first was an extension to the existing board fence, running down the drive and along the street frontage.
• The second was a pair of structural supports to replace the original timber work on the front porch.
• The third was a railing for the small deck on top of that same porch.
The total is an interesting assemblage, using related, but not identical, organic elements and lines.





Go on for the commentary