Forging a Chain
useful links to all over...
This set of references is hardly exhaustive, but may serve to take you to a few other sites for more detailed information on various topics raised here on the Wareham Forge home page. Loosely grouped by subject.

An attempt has been made to ensure accurate information, but be aware that revisions to this page are only made quarterly (at best!)



Last set of additions (and corrections!) made January 2008
---
With the 2008 site re-design, I decided to add a new feature as a means of keeping external links (somewhat) accurate:
I have run ALL the links that I normally bookmark in my own web browser, and exported them into a separate sheet
That current list is available HERE
Users are warned that the choice and organization may tell you more about how my brain works than you may wish to know...
---
---
Other Artisan Makers
I have added a few links to other artisan maker's web sites. A short list only - these are friends that I think do exceptional work.
---
the Viking Age

Note: There is a more complete set of links concerning the Norse to be found at the Norse Encampment series: Encampment Links.
---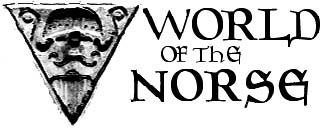 The World of the Norse is a major project undertaken from April to October 2003. This 1000 square foot exhibit was commissioned by the Cranbrook Institute of Science in Bloomfield Hills MI. It consists of three realistic room settings containing about 175 individual replica objects that portray daily life in the Viking Age.
---
L' Anse aux Meadows National Historic Site
This is the information guide by Parks Canada on the L' Anse aux Meadows MHS. They have recently updated the site with a section on the Viking Encampment program. I wrote the text originally as the public handout for the 1997 presentation. The photographs used are actually from the 1996 demonstration. The program has been under revision since then, so expect to see new faces and some changes. (The bearded fellow you see so much is me.)
www.pc.gc.ca/lhn-nhs/nl/meadows/ne/viking_e.asp
---

West Viking - the North Atlantic Saga
A major exhibit describing the expansion of Norse culture from its roots in Scandinavia, westward to Iceland, Greenland to Vinland. Based in the Smithsonian's Museum of Natural History, this is an international effort. Planned opening is spring of 2000 in Washington, the exhibit will travel to a number of large Canadian and American museums over the next two years. Should feature many artifacts (like textiles) that have never been seen in North America before. (I had a small consulting role in the original discussions, created a number 'hands on' reproduction pieces and continue to consult / train for the related educational programs.)
official museum web site at: www.mnh.si.edu/vikings/start.html

For Information on the exhibit as it tours check the special section on 'Viking Millennium' : here
---
'Full Circle : Viking / Skraeling First Contact'
"Led by the Newfoundland and Labrador Museum, this 2800 sq ft exhibit will tell the story of the Vikings at L' Anse aux Meadows and contact with aboriginal peoples, including the rejoining of the human race from its movement out of Africa one hundred thousand years earlier. The exhibit will be touring nationally and internationally late 2000 and 2001." (I had a small role in this exhibit via the creation of about a half dozen objects for the related educational program.)
official museum web site at: www.gov.nf.ca/fullcircle/index

For Information on the exhibit as it tours check the special section on 'Viking Millennium' : here
---
Medieval History
NetSERF: The Internet Connection for Medieval Resources
at The Catholic University of America

NetSERF is an excellent starting place for educational web sites related to all aspects of the Middle Ages.
www.netserf.org
---

Labyrinth
This is another large collection of educational links to not only Medieval, but other historical topics. Maintained by the Georgetown University
www.georgetown.edu/labyrinth
---

The Online Medieval and Classical Library
OMACL is a collection of some of the most important literary works of Classical and Medieval civilization. Consists of on-line versions of primary documents.

http://sunsite.berkeley.edu/OMACL
---
International Congress on Medieval Studies
Michigan State University, Kalamazoo
This is the information site for this large academic conference. Hundreds of papers are delivered here each year, ranging from the abstract to the practical.

http://www.wmich.edu/medieval
---

This is the information web site for the 'Once Upon a Time - Medieval Exhibit' at the Bruce County Museum in Southhampton Ont. I consulted on the overall design, and produced the majority of the reproductions used in the exhibit. This was an ambitious project for this small community museum.

www.brucecounty.on.ca/museum/medieval/
---
Steven Muhlberger - Medieval History
Associate Professor of History, Nipissing University
Steve is a old friend - and has an incredible amount of excellent information on his web site. Much of it relates to course notes and commentaries on the various courses he teaches. Of special note is his series on "Tales from Froissart: selections from the 14th-century chronicler of war and chivalry".

www.nipissingu.ca/department/history/muhlberger/muhlberg.htm
---
Historic Re-enacting
Living History On Line
This site offers a large selection of links to re-creation groups of all periods, lists suppliers and upcoming events.


www.livinghistoryonline.com
---
Smoke & Fire News
Although this is not an internet source - it remains THE source for 'what's going on' for the historical re-enactor in North America. Published as a monthly newspaper with events listed by historic period.

www.smoke-fire.com
Smoke & Fire News
PO Box 166
Grand Rapids, OH
43522 USA
(419)832-0303
---

Five Rivers Chapmanry
"Gary Stephens, of Five Rivers Chapmanry, is a cooper; that is he fashions buckets, pails, tubs and barrels of various sizes, using traditional tools and methods. Each vessel is a tribute to the coopers of old, all properly shaped to form a rounded, smooth container, watertight through craftsmanship not glues or sealants, all of which will endure."
Gary did all the cooperage for me for the 'Norse Encampment' at L'Anse aux Meadows. I highly recommend his work!.
---

Regia Anglorum is perhaps the largest re-creation group centred on the Early Middle Ages. Not only excellent links, there is considerable information available here on a wide number of subjects.
www.regia.org
Regia Has finally broken into North America. Below is the link to the new branch in the North East USA.
---

Academy of European Medieval Military Arts
"The goal of this organization is to resurrect European medieval martial arts to the same level as today?s Oriental martial arts schools and academies, and to establish that which was lost of the medieval ages art of combat into an established 21st century martial art alternative. The objective is to not only achieve realism in the discipline of armoured combat, but also the philosophy, principles and ritual that surrounds this form of martial art skill as they relate to the "true fight". AEMMA's re constructionist efforts, along with affiliates form a growing "fetch" community of organizations work towards the common goal of developing viable European/Western martial arts programs.
www.aemma.org
---
Blacksmithing
There is a separate section of resources and links for Blacksmithing available : HERE
---

Artisan Blacksmiths Association of North America
ABANA is the main organization for blacksmiths at all levels here in North America, with local chapters throughout Canada and the USA. Looking for a smith in your area? This is the best place to start. Contains group listings and selected articles on equipment and techniques.
http://www.abana.org
---

Ontario Artist Blacksmiths Association
This is the member chapter of ABANA for Ontario, Canada. Certainly the first point of contact for new smiths up in this region. Features group workshops with imported demonstrators, plus group 'hammer ins' several times a year.
www.ontarioartistblacksmiths.ca
Currently (from 2007 onwards) I manage this web site.
---
http://metalab.unc.edu/nc-abana
This is one of the various local chapter groups of ABANA - in this case the smiths of North Carolina. They maintain a very informative web page, with articles and links.
---
THE METAL WEB NEWS - BLACKSMITH PAGE
This is another large collection of links.

http://www.metalwebnews.com/bs.html
---
The ArtMetal Project
This American based web page has information on all types of art metalwork - not just blacksmithing.
www.artmetal.com/
---
Centaur Forge

117 North Spring St - PO box 340
Burlington, WI
53105-0340
USA
This is not a full on-line service - only a rough outline of the total catalogue, but people post me a lot asking where they can purchase blacksmithing tools. Centaur is 'the' source. Write and ask for a catalogue. Some things they carry that are well worth the price: proper cast iron fire pots (about $150 US), didymium safety glasses (USE them! - about $50 US), a wide selection of hammers, tongs, hardies and books.
www.centaurforge.com/
---
the Medieval Sword Resource Site
This is an excellent series - providing considerable information about Migration era swords. Has expandable photos of the artifacts, information on construction and embellishment, various commentaries. This page is designed primarily for collectors, but will be of great interest to both sword makers and students of history.
http://www.vikingsword.com
---
Other Stuff

the Earth, Air Celtic Festival, Goderich Ontario
College - about Aug 1 to Aug 4 (starts Civic Holiday)
Festival - about Aug 5 to Aug 7 (weekend AFTER Civic Holiday)
Quite simply the BEST Celtic music Festival in Ontario - springboard for the recent renaissance in Celtic culture in the province. Takes place the second weekend in August each year. The week before contains the Celtic College, where professional musicians and artists hold classes on everything from cooking to Gaelic. Don't miss it!
www.celticfestival.ca/
---

Yet another religious Macintosh user! Our original computer was a second generation Mac 812 (as in k - hard to believe!). That machine still runs fine, but was upgraded to a Mac plus in 1985. This got us on to the original internet - when it was just mail. I still use it for all my business inventory and accounting. We bought a third Mac in 1995 - a Performa 580CD. All the stuff on the initial version of this web page was written or image processed on that machine, including writing the HTML (thanks to a demo version of 'Web Weaver' off the 'net.) Since then I have upgraded twice more, to a Power Mac 8600 and most recently a G4 'Quicksilver'. In addition I picked up an older Powerbook 190 that allows me to have a machine I can trust on contract work. Although I finally broke down and added an IBM Windows 2000 machine, my heart remains with Mac.
Love Macs - You bet! Like most artists, I don't care HOW it works - I just want to make things happen. Point and click, know one Mac piece of software and you know 70% of all of them! "Windows 95 equals Macintosh 85". Convinced? You should be.....
---
The Wareham Forge
The Hamlet of Wareham, R.R. #2 Proton Station, Ontario
CANADA - N0C 1L0 (519) 923-9219 // info@warehamforge.ca

Continue for more information on the following topics:
---
(Short Cut HERE back to the site index / map.)
---
Text © 1998- 2008 Darrell Markewitz
All banners and icons stolen from the sites they represent!